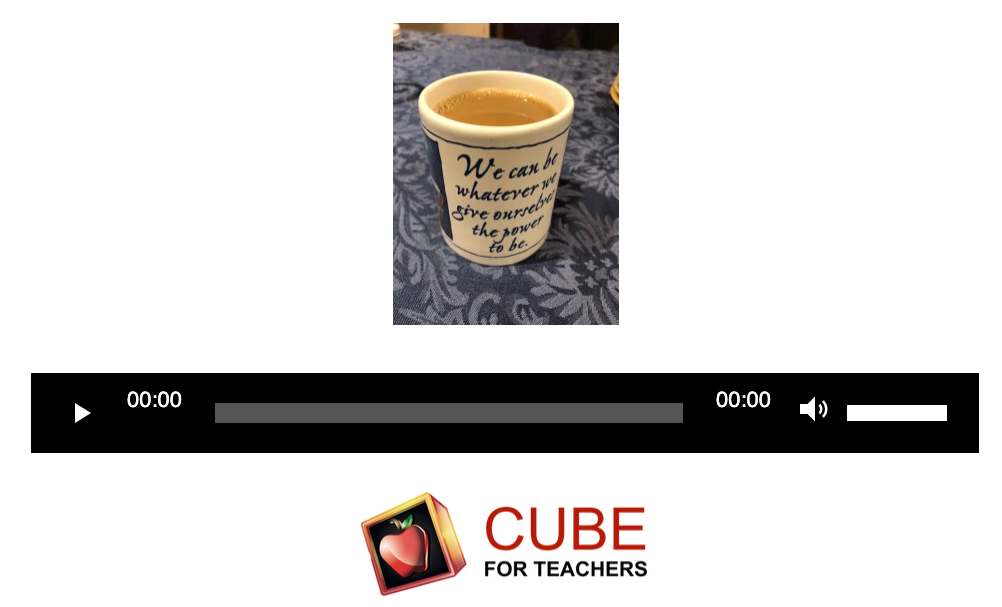 Podcast - click here
Mark W. Carbone, an educator with 35 years experience - from secondary school classroom teacher and department head, to ICT consultant and IT Manager and CIO for the WDSB Ontario, Canada. Additionally, Mark is also a podcaster, blogger and consultant where he discusses topics pertaining to technology in education, technology enabled learning,  21C  practices and educational leadership and change.  Recently, he interviewed Sue Kwiecien to discuss the impact Cube For Teachers is having on education.
MindShare Learning is Canada's leading EdTech strategy consulting, news, and professional learning events company. Its hallmark is providing strategic solutions to learning and technology providers in the K-12, higher ed and lifelong learning space, to support student success.
A message from Cube For Teachers' Founder, Sue Kwiecien in response to the COVID-19 school closures.
Helen Dewaard is what many would consider, "a true learner" - passionate, knowledge and is always on a quest to learn while elevating and motivating those around her.  As a professor, podcaster, author, presenter, teacher and learner - Helen Dewaard does it all.  If you ever attend an event to support educators with learning and technology - look around and we are confident you will see Helen at the forefront of learning and sharing.
Noa Daniel is host to "The Personal Playlist Podcast" and not only converses with educators about their thoughts and tips on a variety of educational topics, but intertwines the conversation by sharing and discussing music that resonates with her guests.
Andrew M. Wheelock, a passionate educator, is host to "Coffee with a Geek" where he interviews innovative thought leaders in education to share their experiences and ideas with the world.
Stephen Hurley, a familiar voice in the world of education and is host to a number of highly reflective interviews with edu leaders throughout North America. He is the founder of  Voice.Ed Radio Canada - a dynamic community of people dedicated to the theory, practice and policy that supports and reaffirms a strong commitment to public education in the 21st century.
The James Rice Show broadcasts in over 60 countries worldwide, highlighting all things educational. Weekly episodes occur every Monday and "Teacher Talk" on Thursdays.