by
Rochelle Tkach, OCT
Here is an overview of six apps recently shared in Cube for Teachers that support Language Arts Writing (pre-writing/ brainstorming) and potential cross-curricular connections to other subject matter.
Corkulous:
Corkulous, is where your traditional bulletin board meets the digital world!  This virtual bulletin board makes a great digital brainstorming environment for students to throw around ideas, make connections between information, and classify points. Some of the app features include sticky notes, cue cards, label arrows, checklist templates, and more! Students are also able to upload photos to help support their brainstorming ideas and spark inspiration.  Learn more.
MindMeister:
MindMeister provides a more advanced digital platform to brainstorm and even pre-write. One of the best features of MindMeister is how it supports a collaborative network. People can be added to edit and share on a mind map using their email. Through cloud technology, students, teachers, or administrators can edit and share their ideas together around a particular topic. Learn more.
Popplet:
Popplet is another wonderful mind mapping app for students to brainstorm ideas on potential topics or to demonstrate what they have learned. An important feature of Popplet is its' ability to have students collaborate within the same network. Much like the app, MindMeister, discussed above, students can share their ideas by making comments, uploading pictures, and connecting information. Learn more.
Pic Collage:
Pic Collage provides a unique and more simplified way for students to organize their ideas through pictures. Pic Collage could be used as a way to differentiate the pre-writing stage for students who may struggle to express their thoughts in written form. Pic Collage at least gets the ideas flowing for these students and could help scaffold them towards richer ideas for a story. Learn more.
Stickyboard:
On Stickyboard, students are able to use sticky notes to write their ideas and begin to make connections about a topic. One of the unique features about Stickyboard is its dual function as a white board! Students can then organize their sticky notes through connecting lines, diagrams, columns, or through arrows. Learn more.

Inspiration: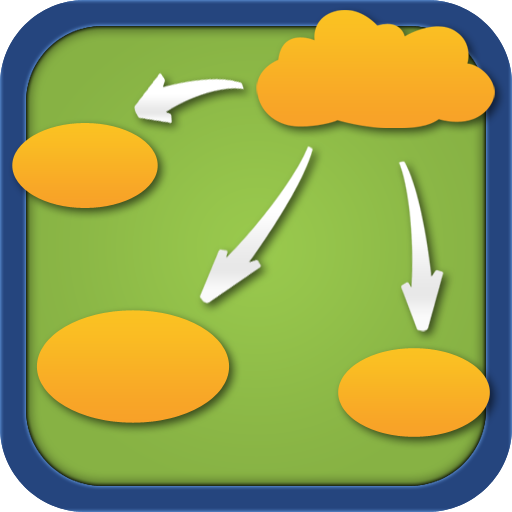 Inspiration allows students to begin pre-writing through mind-maps and further provides many pre-made mind mapping templates in Language Arts, Science, Social Studies, and Math. All of these mind maps have built in graphics and symbols to support the pre-writing or brainstorming process. The app further allows students to record audio within the mind map to explain their thinking and communicating of ideas. Learn more.
Have you registered for Cube for Teachers yet?
Cube for Teachers is a community of thousands of educators sharing, searching and saving their favourite web resources into a free curriculum-aligned database. To date nearly 25 000 web resources have been shared in Cube for Teachers by educators.
If you're interested in writing for Cube for Teachers, email us with your ideas.
For additional inquiries, contact Susan Kwiecien, Co-Founder of Cube for Teachers.